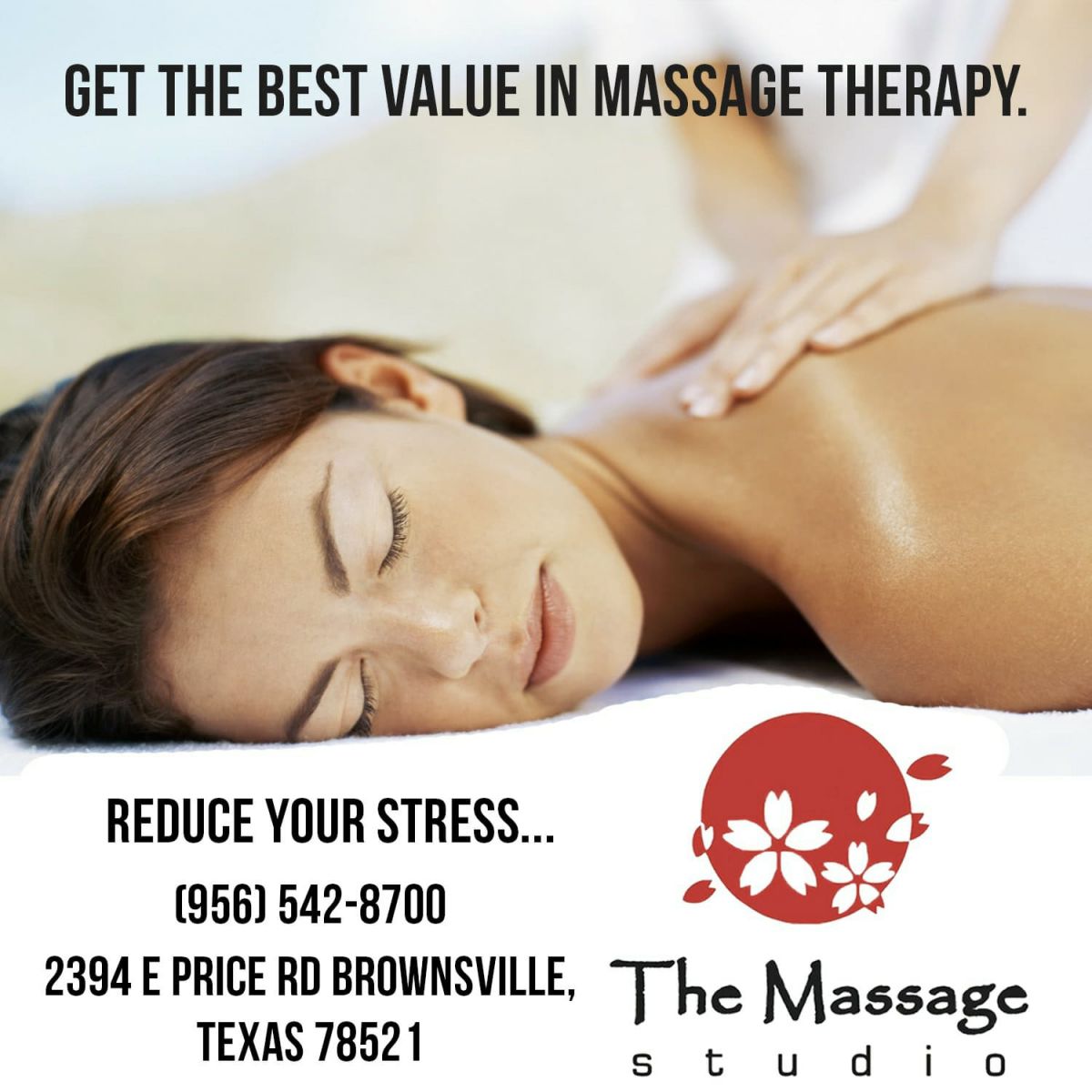 The Massage Studio invites you to let go. De-stress. Descend into our simple but cozy eastern environment. Energize body and mind with our distinctive massage and therapeutic treatments.
Our philosophy takes from the past - to restore, inspire, and promote balance and well being in the bodies, minds, and souls of our clients by combining Eastern and Western healing modalities with the ancient greek heritage of massage to relive stress and promote the natural process of healing.
We have a professional team of Licensed Massage Therapists located in Brownsville, Texas which strives to meet and exceed the needs and expectations of our clients while being guided by the values of respect, compassion, cooperation and professionalism.
'The Massage Studio' may have its foundation in tradition but truly it is a modern retreat welcoming men and women who connect with our message of authenticity and integrity.

To your health,